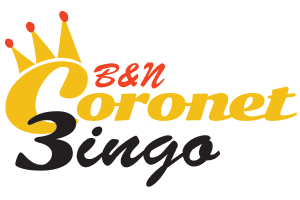 We have missed you and cannot wait to welcome you back to Coronet Bingo. There have been some changes to make the club safe & covid-secure but rest-assured your bingo will be just as fun as you remembered!
Many seats have been closed off to enable players to keep a safe distance from other groups. We have rearranged our seating for single players and groups from two to six players.
Our full guidelines are listed below. Please do read them and please do respect them when joining us in club – they are there for your safety and for ours. These will be subject to change as government guidance is updated and also as we discover what works and what doesn't. This is new ground for all of us!
To assist the NHS with track & trace we will be assigning tables upon entry. You can view our current club layout on this page and Members will also have the option to reserve a table online via the link below.
please click here to book a table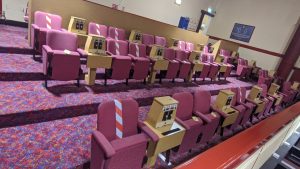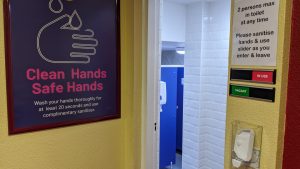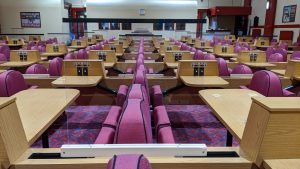 Evening package deal = £20
1 x admission
1 x 6:15pm Cashpot
6 x Main Books & Wowza
5 x National Game
1 x Fun Flyer
1 x Cash Climber
CUSTOMER GUIDELINES
Our club will be deep cleaned every day before opening with additional regular cleaning of high touch areas throughout your session.
Initially we will be opening evenings only. An online booking system will be available from 10am-3pm for members to pre-book tables for that evening session using their name and membership number. We will also be available to take telephone bookings from members during this time window. You must arrive by 6:45pm to claim your reserved table. Please note that booking is encouraged but not essential. Where available, seats for walk-ins will be allocated on arrival.
Please follow social distancing guidelines and try to stay at least 2m apart when moving around the club. If this is not possible please stay 1m+ apart. If moving from your seat or when climbing stairs please give way to others already in motion.
Face coverings are compulsory when moving around the club. Face coverings are optional when sat in your seat, playing fruit machines and when in the smoking garden.
We have several hand sanitiser stations around the club and we encourage regular use along with regular and thorough hand washing. Please always use hand sanitiser when entering the club, before and after using the toilets, before and after using fruit machines and when entering and returning from the smoking garden.
Admission will now be included in the cost of your bingo tickets. The purchase options will be limited to a package deal to encourage speed of sale. There will be no signing in of guests. Non-members will need to fill in a membership application form to join and play.
To aid social distancing only certain seats will be available – this is generally every other table. For those sitting upstairs please only use available seats / stools and do not share exit rows with others not in your group. Current guidance states you should only be gathering in groups of up to two households (including your support bubble). Please only play the MCB board for the seat in which you are sat.
Only two people in gents and ladies toilets at one time. Please use vacant / in-use door sliders when entering and leaving. Safe seat sanitiser will be available in each cubicle.
Only one person per fruit machine at a time and no spectators. No reserving of fruit machines. Please try to limit the number of times changing up winnings i.e. just at the end of your session.
Please limit queue in bar to four people and queue in kiosk to three people. There will be no hot food served upon initial re-opening. Contactless payment will be available in the bar and both bar and kiosk will remain open during Main Session.
Change for mini-cash will be given out in £10 bags of 50ps only. For the time being we will no longer play 20p games.
Any cash used for payment by a customer will not be re-circulated for up to 72 hours. All cash given out as change or winnings should therefore be considered "safe" and "clean".
Main Session bingo games will be automatically checked by the caller using Main Stage prompt. A staff member will check any disputed claims. In this instance please leave your ticket on a nearby vacant table where possible.
Customers will be asked to provide membership numbers verbally or for their membership card to be placed on a vacant table nearby for viewing. Winnings may be placed on a vacant table close to customers.
We kindly request that you only use the smoking garden and do not smoke outside the front of the club once you have entered our premises. We must limit use of the smoking garden for up to four individuals at one time or four pairs at one time. Please use vacant / in-use sliders when entering and leaving the garden.


Please be aware we must have a ZERO TOLERANCE policy on persistent coughing or sneezing. If you show ANY symptoms of coronavirus – including persistent coughing or sneezing – you will be asked to leave. If you do need to occasionally cough or sneeze please do so into a tissue or your elbow then immediately discard the tissue and wash your hands. Please assist us by staying safely at home and calling NHS 111 if you feel unwell or have any symptoms of coronavirus.