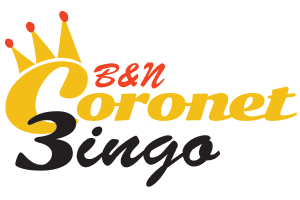 Contact Us
New Coronet Bingo Club, Broadway, Didcot, Oxon OX11 8RU
Telephone (01235) 812038
New Coronet Bingo Club is ideal for celebrating all manner of special occasions from birthdays to work get-togethers and we will try our best to accommodate any requests. Please do not hesitate to call, write or email us if you would like any information or an application form to join the New Coronet Bingo Club. Or CLICK HERE to fill out an online application form to join us in-club.
If you have a complaint or some other issue with the club, please see our Complaints Procedure page for more information.
Please contact us by filling out the form below.
Local Bus Timetables
Subsidised Bus Service
Wantage to Didcot Bingo (Tue only) £2 return
17.55 WANTAGE, Stockham Park
18.00 WANTAGE, Denchworth Road, Stores
18.05 GROVE, Newlands Avenue/Saville Way
18.10 GROVE, Millbrook Square
18.11 GROVE, The Bell
18.12 WANTAGE, Grove Street/Harcourt Road
18.13 WANTAGE, Grove Street/opp. Old Bus Garage
18.15 WANTAGE, Market Place, The Bear
18.18 WANTAGE, Hospital Crossroads
18.20 WANTAGE, opp. Lord Nelson
18.25 WEST HENDRED, The Hare
18.27 EAST HENDRED, opp. The Plough
18.30 EAST HENDRED, Whites Road
18.35 HARWELL, Jennings Lane
18.40 Arrive DIDCOT, Broadway, New Coronet Bingo Club.
The Coronet Bingo Club and Bar
is more than just a bingo club, it's a great night out with friends at a place where you're not just a customer, you're part of the family! We've got huge prizes to be won, the National Game, big link bingo games, and the chance to win some great in-house jackpot prizes. Come down to your bingo club in Didcot and see for yourself why so many people from South Oxfordshire and beyond choose the Coronet Bingo Club and Bar for an exciting fun-filled afternoon or evening out!