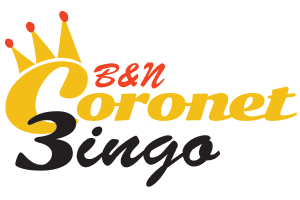 Bar and Food Menu
Add Coronet Bingo (01235 812038) to your contacts and you can WhatsApp us your food or drinks order during Main Session for contactless table service.
In TIER 2 alcohol can only be served with a "table meal". We sell 9 inch Rollover Hot Dogs which are classed as a table meal.
You can place a Hot Dog order in our bar and choose a time for your hot dog to be served.
At the time of order you can purchase up to four alcoholic drinks. Two can be served straight away and another two can be served to your table with your Hot Dog.
If you wish to purchase a final alcoholic drink soon after your meal please bring your disposable Rollover serving tray to the bar.
We can only serve one "table meal" with alcohol per person per session. Although you may purchase more hot dogs this means a maximum of 5 alcoholic drinks per person per session.
Please note you must be seated at your table when eating a meal and drinking alcohol. Last orders for hot dogs is 9pm and no food or drink can be served after 10pm.

---
DRAFT BEER & CIDER
½ Pint £1.50  Pint £2.50
---
Carling 4%
Cobra 4.3%
Olde English Cider 4.5%
Shandy
½ Pint £1.00  Pint £2.00
---
ALCOHOL BOTTLES £2.50
---
Peroni (330ml)
Newcastle Brown Ale (550ml)
Abingdon Bridge Ale (500ml)
Guinness (520ml surger can)
Thatchers Gold cider (500ml)
Smirnoff Ice (275ml)
WKD Blue (275ml)
Wine Bottle (187ml) white / rose / red
Cobra (620ml) £3.00
Rekorderlig Wild Berries (500ml) £3.00
Prosecco Bottle (200ml) £3.50
Becks Blue (275ml no alcohol lager) £1.50
Old Mout (500ml no alcohol cider) £2.00
---
SPIRITS 25ml £1.50
---
Smirnoff Vodka
Bacardi
Archers
Disaronno
Malibu
Gordon's Gin
Gordon's Pink Gin
Bells Whiskey
Jack Daniels
Captain Morgan's Dark Rum
Courvoisier Brandy
Port (50ml)
Grey Goose Vodka £2.50
Dash of Pepsi, Lemonade, Pepsi Max £0.50
Tonic water low cal (200ml) £1.00
Soda water FREE
---
SOFT DRINKS
---
Pepsi draft (450ml) £1.50
Lemonade / Pepsi Max draft (450ml) £1.00
Lemonade & Lime / Blackcurrant (450ml) £1.00
Lime / Blackcurrant Cordial £0.50
Ginger Beer (330ml) £1.00
Orange Juice (250ml) £1.00
Mineral Water (330ml glass) £1.00
Flavoured Water (500ml) £1.00
J20 Orange & Passionfruit £1.50
Drench Pear £1.50
---
HOT DRINKS £1
---
White / Black Coffee
Cappuccino / Caffe Latte
White / Black tea
Hot Chocolate / Choco Milk
Mocha (coffee & chocolate)
White / Black Tea decaf
Black Coffee / Cappuccino decaf
Soup; Cream of Vegetable, Chicken, Tomato,
---
SNACKS £1
---
Real Crisps (Ready Salted, Salt & Vinegar, Cheese & Onion)
Red Leicester Mini Cheddars
Salted Nobbys Nuts
Sweet bags (Wine Gums, Haribo Starmix)
Chocolate bags (Maltesers, Revels)
Tunes £0.50
Hot dogs £3.00
(sauces: tomato, BBQ, mustard, chilli. Toppings: dried onions)
---
EXTRAS
---
Dabber £1
(blue / green / orange / red / pink / purple)
Pens x2 £0.50
(blue / green / red / purple)
Individually wrapped Face Mask £0.50