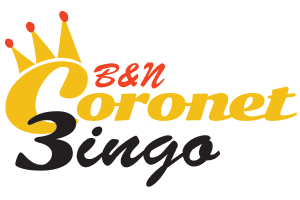 Thank You
Thank you for registering for membership at Coronet Bingo. Your membership card is being processed and will be available to pick up at the club anytime from next Monday, but you are eligible to come & play Bingo straight away. Please just give your name to a member of our door staff & let them know you applied to join online. Please note, to comply with our liquor license, you must be a member for 48 hours from our receiving your application before you can purchase alcohol from our bar.
I would like to take this opportunity to welcome you to our exciting air-conditioned club. If it is your first visit to a Bingo Club and you are not sure 'how it all works' please do not hesitate to ask my son Laurie, our Manager Sean, Assistant Manager Josh or any of the staff for assistance. We are here to help and even if we cannot promise that your visit will be profitable, we can promise a relaxing fun evening of Bingo in a friendly, family run club. Our recently refurbished bar & lounge area is warm and inviting plus we have a comfortable garden complete with seating and heating for those of you that wish to smoke, use e-cigarettes or just want to enjoy the flowers! We also have a newly revamped stage so keep an eye and ear out for our Bingo, Band, Cocktail nights!
Please note you must be over 18 years of age to play Bingo. We operate the Challenge 25 Scheme and if you are lucky enough to look under 25 years of age you may be asked to produce ID to prove your age.
We look forward to seeing you soon.
John Carpenter
The Coronet Family

John, Norma & Laurie
The Coronet Bingo club is owned and run by three generations of the Carpenter family. read more…