The Coronet Bingo Club and Bar
is more than just a bingo club, it's a great night out with friends at a place where you're not just a customer, you're part of the family! We've got huge prizes to be won, the National Game, big link bingo games, and the chance to win some great in-house jackpot prizes. Come down to your bingo club in Didcot and see for yourself why so many people from South Oxfordshire and beyond choose the Coronet Bingo Club and Bar for an exciting fun-filled afternoon or evening out!
Latest News
Coronet Bingo Didcot
August 25th, 2016 at 6:06am
Stop the Pigeon Intro Opening
Stop the Pigeon (Dastardly and Muttley in Their Flying Machines) Intro Theme. Copyright Disclaimer Under Section 107 of the Copyright Act 1976, allowance is ...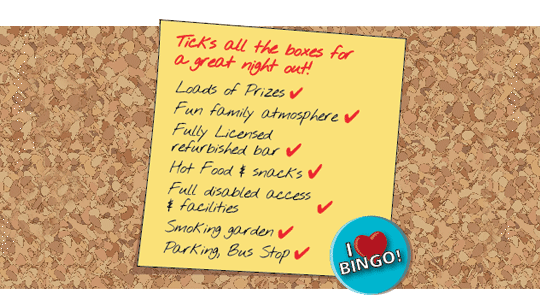 How to Play Bingo

Watch our short film about how to play bingo. It's not difficult but a few simple tips will make it a lot more fun (and might make you more likely to win!)
The Coronet Family

John – Norma – Laurie
The Coronet Bingo club is owned and run by three generations of the Carpenter family. read more…